A busy week here in DixxeLand, mom who was away for a month arrived back home a week ago so we been working on her remembering the rules...she still thinks she is 19, NOT 91 so...more rules for her than when she was 19
! She had a pretty weird day today everything she touched she broke, burned, or left in shambles! I hope her Karma can get a kick in the butt and she gets into a better groove. I didn't write it here in this Blog but I wrote
here
about the scary fall she had a week before she left. She is all healed up now.
So it seems like I've been waiting all half my life for when I would finally become 62! I know most people wish to be 21
-----> not me!! So in celebration of turning 62 IM turning everyone's life upside down!! (again)
Yes I have 3 dogs and a 91 yr old young to care for its quite a responsible, and it can become suffocating in light now of the increasing memory problems...so I've been warning my siblings of this BIG Event that is upcoming in my life...Hell nor High Water will stop me.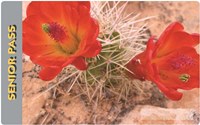 SO this week Im dog sitting for my sister (M), when she returns to pick up her dog I am packing my mom, and my 3 dogs, her oxygen machine, her walker, her nebulizer machine, her canes, her medicines, and MY CAMPING gear in the van and we are going on a trip!! I hope to spend my actual birthday in a National Rec. Area of some type so I can my "GOLDEN AGE PASS" or whatever its called these days...
So when you have lots of lemons make lots of lemonade. We will be making a slow westward trek to Colorado to the home of my other sister (E)...there we will hold up turn her life upside down for at least a month for me to ripen to the Golden Age, and then I will leave on my own solitary journey. Mom has her own room and bath in E's house...I will have a room that is currently described as Jimmy's room...Jimmy is a DOG by the way so....Im taking some fleas spray JIC its HIS bed Im sleeping in. Haha
E has agreed to keeping my 2 big girlz for me while I go on my sabbatical and little Casey will be my sidekick he takes up very little room and travel does not stress him in the least. Annie has a bad joint on her front leg that gets her to limping almost right away while hiking...if she doesn't over do she is fine but I don't want her to be in pain .. Flossie barks at everyone she sees so not a good camp dog due to noise levels..SO just me and ole' KC
I know this is going to be an awesome adventure for me, for my mom, and for my dogs, E is welcoming us with open arms and she has space for all of us and M owns a vacation home there too so if we start stepping on each other I will head over there with my pack of dogs and give E a break before I head out and leave my loved ones in her capable hands..
Family what we would do with out them?? I always say I carry my Baggage in a backpack!
I'll tell you more when I know more! I got the tune up, have some tires to buy and I wish I could get my cruise fixed but that may not happen..I will have to put my Right foot to the test. Finally there is GOLD in my future!!
This essay continues in Part 2, fixin' things:
Eleanor Roosevelt: You must do the thing you think you can not.